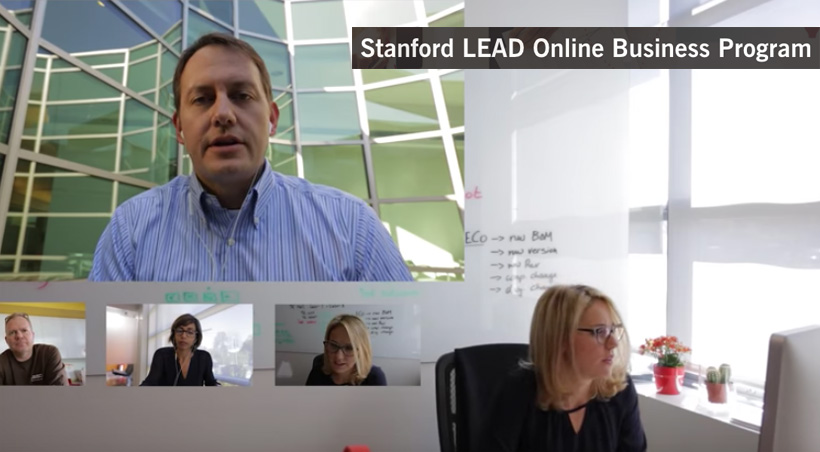 IBL News | New York
Stanford Graduate School of Business (Stanford GSB) will launch a new model for online executive learning, intended for highly qualified students, beginning in March 2020.
It will integrate self-paced learning, shared teamwork, real-time class discussions, along with ongoing feedback from faculty, live-streamed events and access to Silicon Valley leaders.
The goal of Stanford GSB is to recreate the intimate and academically rigorous experience found on-campus experience in an interactive online environment.
At a cost costs of $19,000, the Stanford LEAD Online Busines program will deliver over 200 hours of content and faculty engagement. The first cohort will gather a hundred students.
"Participants will engage with a select cohort of peers, collaborate on projects, interact directly with coaches and faculty, and gain insights from successful global leaders," Peter DeMarzo, Faculty Director for Educational Technology at Stanford GSB, said.
The certificate program will include three foundational courses:
Financing Innovation: The Creation of Value
Critical Analytical Thinking
Strategic Leadership
The program is designed to be completed within a year, at a pace of two courses per quarter (9 courses in total), with participants investing approximately five to ten hours per week.
Among the technologies, Stanford GSB will use NovoEd as its LMS, mainly to enable team-based projects and collaboration.
The school also will offer Stanford Ignite, a live, blended nine-week, part-time program using high-definition video conferencing in six innovation hubs around the world including Bangalore, Beijing, Paris, New York, Santiago, Chile, and Stanford.
Program Overview Video: