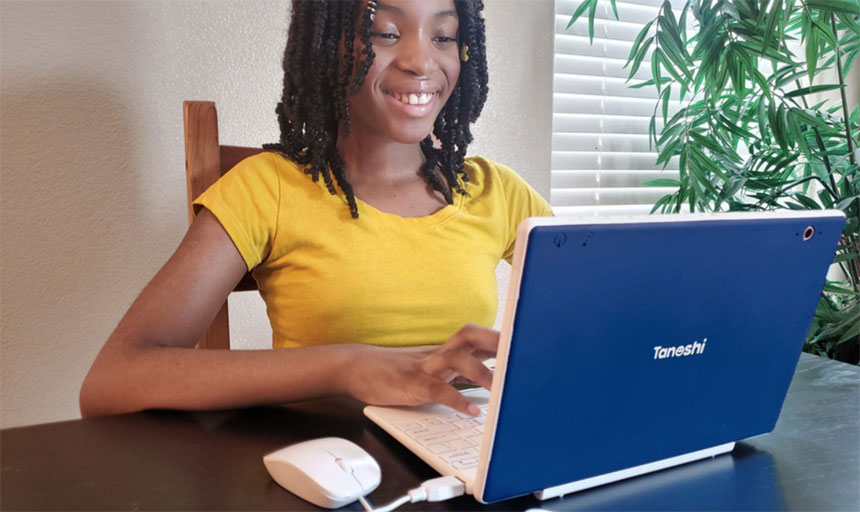 IBL News | New York
Creators of the kid laptop Tanoshi released this month an improved version of its device. The new one, Tanoshi Scholar, is designed for distance learning and is compatible with Zoom and Google Meet. It costs $250.
Oakland, California-based Tanoshi start-up was heavily promoted through the TV show "Shark Tank".
Tanoshi's first computer, the Tanoshi 2-in-1, for kids 6-12 years costs $160. It got "explosive sales", according to the company.
Co-founders, Brad Johnston, Lisa Love, and Greg Smith appeared on Shark Tank where they scored a deal with Daymond John.
John posted to Twitter, immediately following Shark Tank, "I love the fact that they have a mission attached to their business, making learning fun and affordable for kids."
"At Tanoshi, we are bridging the digital divide. It's important that we make sure our kids' laptops are accessible for every student to receive educational equity," said Lisa Love, Co-Founder, and CMO of Tanoshi. "Unfortunately, due to COVID, the digital divide is widening."
The Android 10-based Scholar has all of the features of the Tanoshi 2-in-1 including pre-loaded apps for distance learning, such as Google Docs & Sheets, learn to code apps, and the ability to use with or without Internet access. It adds more educational content, more durability, and greater security and safety measures.
Tanoshi's team includes professionals in consumer electronics, software development, and education who have worked at Google, Apple, HP, Toshiba, and The Walt Disney Company.