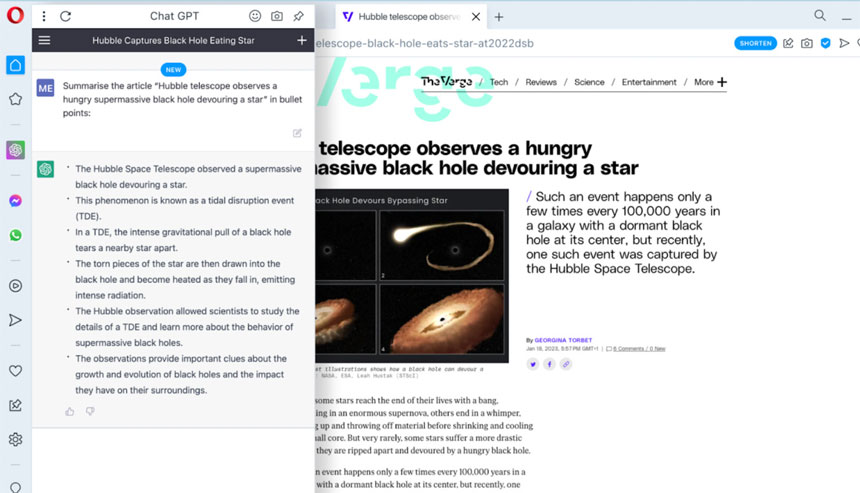 IBL News | New York
Opera announced the upcoming integration of AI-generated content services into the sidebar of its desktop and mobile browsers.
One of the first features that will be available is a new "Shorten" button in the right of address bar that will be able to use AI to filter through all the content and generate short summaries of articles and webpages.
When tapped, it opens a sidebar where ChatGPT will provide a bulleted summary of the webpage, as shown in the video below.
No specific date of the public launching was provided by Opera.
Opera's AI integration is in line with the browser's previous addition of direct access to platforms such as TikTok, Telegram, and WhatsApp.
"Following the mass interest in generative AI tools, we believe it's now time for browsers to step up and become the gateway to an AI-powered web," said Song Lin, Co-CEO of Opera.
"We see the rise of Generative Intelligence as the beginning of a new future in which consumer app developers like Opera will be able to build experiences on top of AI-based platforms," he added.
Opera is a twenty-five years-old browser.