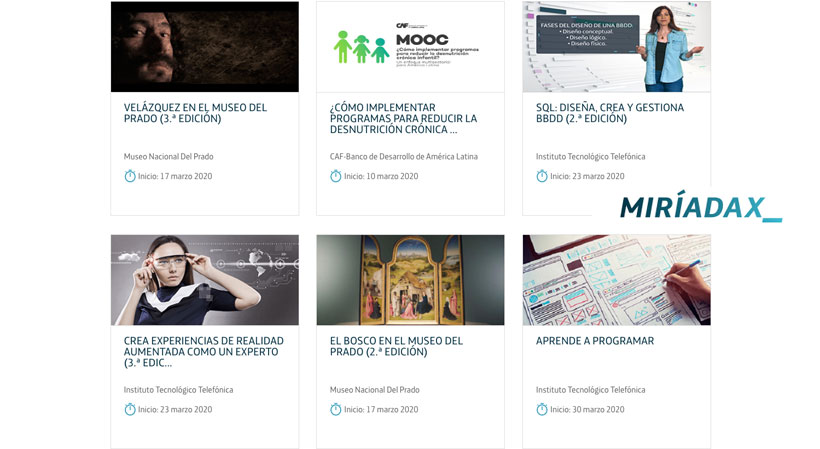 IBL News | New York
MiríadaX, the largest  Spanish-language MOOC platform, continues to be on sale after its owner, Telefónica, decided to focus on its core telecommunications business.
According to the digital newspaper El Español, the Spanish telecom giant Telefónica is selling its entire Telefónica Educación Digital (TED) division, a unit specialized on online education and training solutions. Created in 2001, and with a staff of 400 employees spread around Spain, Colombia, Chile, Perú and Brazil, TED reported 10 million euros yearly in revenue.
Its most known asset, MiriadaX.net was launched in 2013. The platform claims to host over 4 million learners, 690 courses and a network of 105 universities.
"In a market largely controlled by a handful of providers, the announcement emphasizes the challenges of serving learners outside the English-speaking world," Dhawal Shah wrote on Class Central.