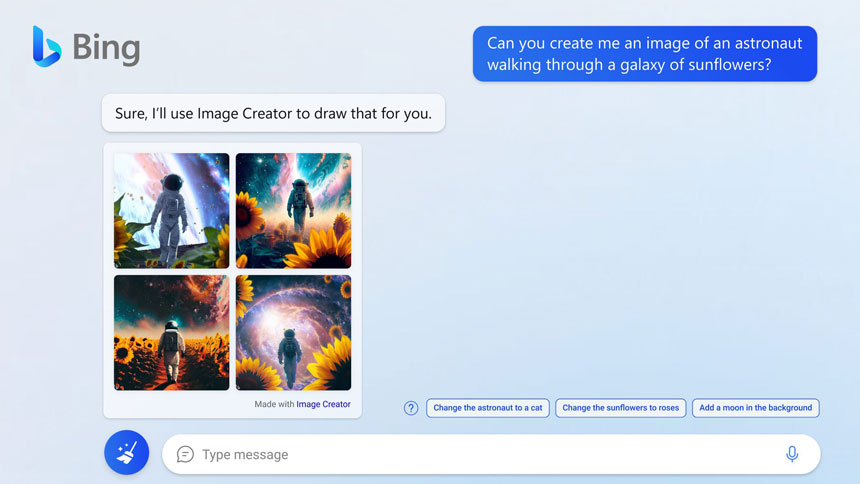 IBL News | New York
Microsoft announced this week that its new AI-enabled Bing chat will allow users to generate images — one of the most searched categories, second only to general web searches.
Powered by an advanced version of OpenAI's DALL-E model, this new feature called Bing Image Creator, now offered to a few users, will allow users of Microsoft's Edge browser to create an image by typing a description, providing contexts like location or activity, and choosing an art style.
It means that Bing now can generate both written and visual content within a chat.
"It's like your creative copilot. Just type something like "draw an image" or "create an image" as a prompt in chat to get creating a visual for a newsletter to friends or as inspiration for redecorating your living room," said Yusuf Mehdi, Corporate Vice President & Consumer Chief Marketing Officer of Microsoft.
In addition to Bing Image Creator, Microsoft is rolling out new AI-powered Visual Stories — similar to Instagram stories — and updated Knowledge Cards, AI-generated infographics will be the new Bing and Edge preview, as shown below.
The preview experience of Image Creator is now available at bing.com/create for Bing users in English.