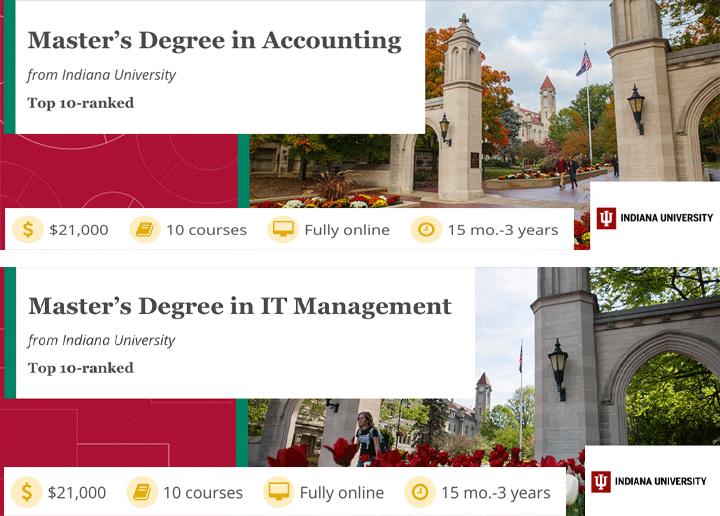 Indiana University will issue in 2019 a Master of Science in Accounting and a Master of Science in IT Management on edX.org.  This offering comes after this institution has joined the edX Consortium.
The Master of Science in Accounting degree is priced at $21,000 and includes 10 fully online courses in financial and managerial accounting, financial statement analysis, finance, tax planning and strategy, auditing and data analytics-based decision-making.
The curriculum for the Master of Science in IT Management, also with a tuition of $21,000, is comprised of 10 online courses on how to analyze, design and develop information systems, how to lead IT management and strategy and how to use data and visualizations to support managerial decisions.
Both of these programs offer learners the option to start with a MicroMasters program, which is a valuable standalone credential and can count toward their full master's degree.