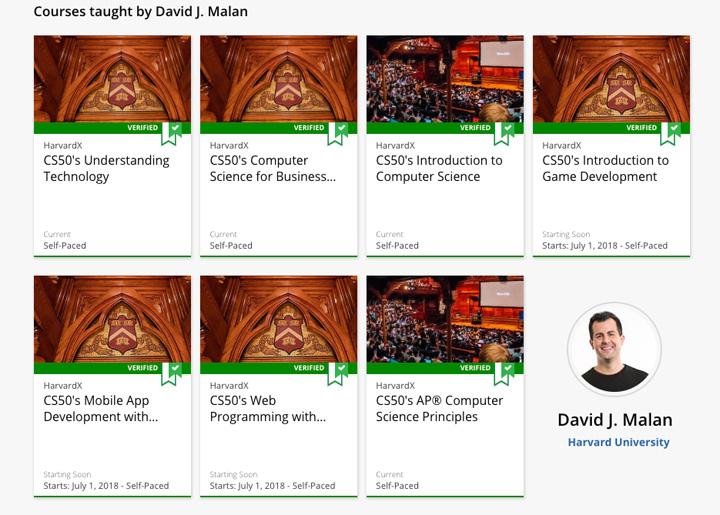 HarvardX has created three new, free CS50 courses, which will start on July 1 at the edX.org portal: Web Programming with Python and JavaScript, Introduction to Game Development, and Mobile App Development with React Native.
These courses follow the success of "Introduction to Computer Science from Harvard", better known as CS50, the largest course on Harvard campus and edX.org, with more than 1 million learners worldwide.
Particularly interesting is the 13-week course on React for mobile apps, a popular framework chosen by Facebook, Instagram, Airbnb and SoundCloud as their preferred choice for development.
Harvard University's Professor David J. Malan, a star teaching online computer science, will be the lead instructor in the three courses. He is the author of the entire series of CS50, which now includes seven courses.