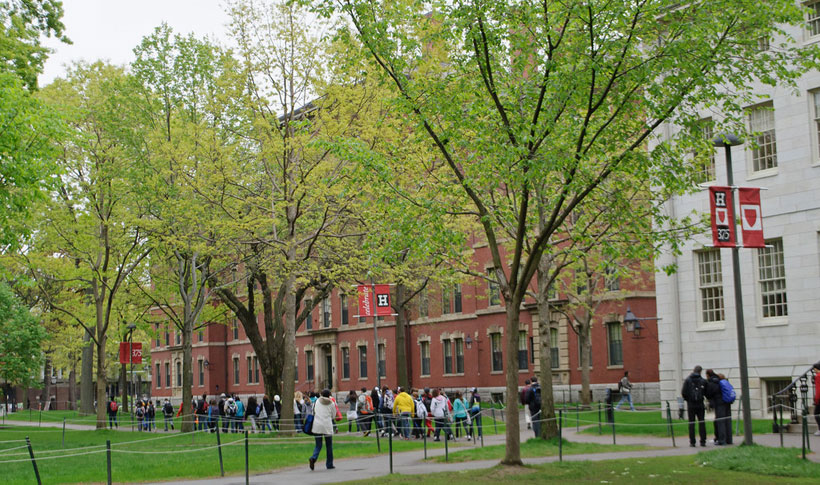 IBL News | New York
This month, Harvard University will implement a new policy to caption all of the new audio and video content uploaded in the university website as well as any third-party platforms, such as YouTube, Vimeo, SoundCloud or edX.org.
The decision comes as a is result of a settlement after the National Association of Deaf (N.A.D.) filed a class-action discrimination suit.
Last Wednesday, November 27th, the association won a landmark settlement intended to require Harvard to abide by standardized accessibility guidelines when captioning online content for those who are deaf or hard of hearing. The organization said that closed captions were either missing or inaccurately transcribed and that the institution violated the Americans With Disabilities Act and the Rehabilitation Act.
The settlement, which went into effect on December 1st, stipulated that Harvard must provide captions for existing content posted on or after January 2019, within two years, and offer captions for events that are streamed online live.
In addition, the settlement obliged Harvard to pay $1.5 million in attorney fees and costs to the National Association of Deaf.
"Ensuring accessibility is not something that can be considered a bonus—it is a fundamental right that everyone deserves. We're pleased that Harvard will finally be treating all learners with the same standard of respect," Amy F. Robertson, co-executive director of the Civil Rights Education and Enforcement Center, explained.
This settlement was reached after four years of litigation. In 2016, Harvard tried to dismiss the suit, but the judge rejected this attempt.
The settlement represents the most comprehensive set of online accessibility requirements in higher education, according to experts.