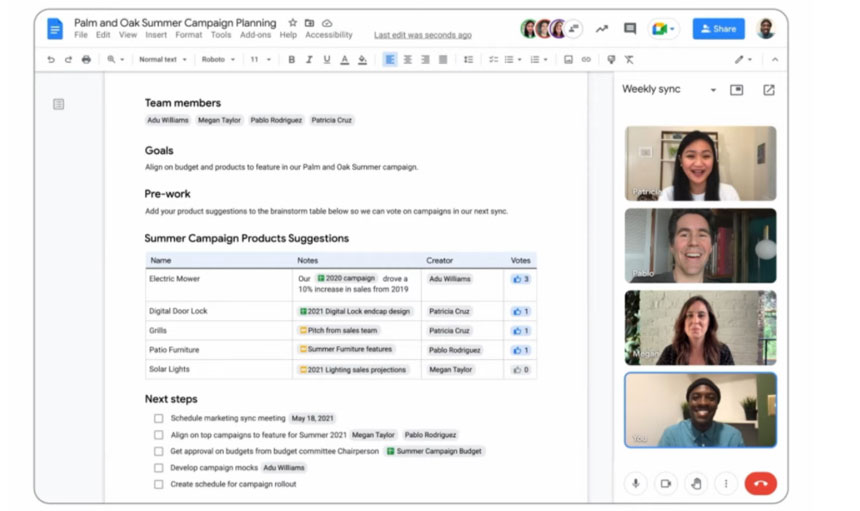 IBL News | New York
Google introduced this week during its year I/O Developer event, Smart Canvas, a workspace collaborative tool that puts docs, productivity, and video together. It means that users can have a video call as they work on a shared document together.
Many people in higher education use shared documents while they are on a video call, either with Google Meet, Zoom, Webex, or another tool.
The search giant said that its Smart Canvas enhances every day's collaborative documents, like Google Docs, Sheets, and Slides, with dozen new features, including emoji reactions in Doc and timeline view in Sheets.
Another interesting feature was support for live captions and translations in Google Meet. This puts Google in competition with other meeting transcription services, like Otter.ai.