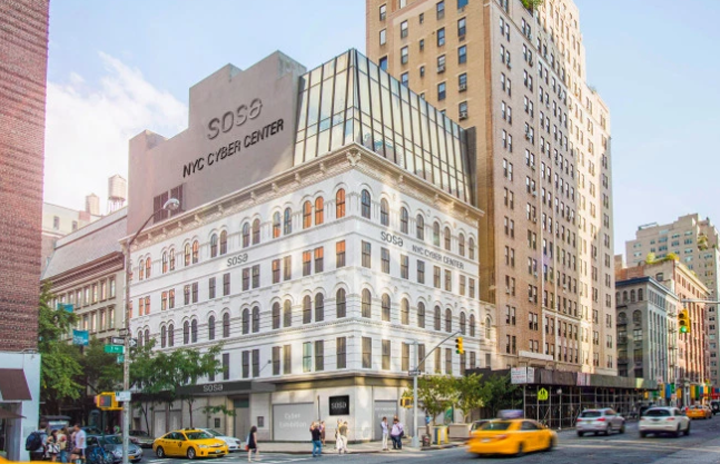 edX Inc. will join the Cyber NYC initiative, a $30 million investment from the New York City Development Corporation (NYCEDC) designed to rapidly grow the city's ecosystem and infrastructure for cybersecurity.
"The financial industry has been the lifeblood of this city for our entire history, and the costs of cybercrime are rising quickly," explained James Patchett, CEO at NYCEDC to TechCrunch.  Currently, there are roughly 6,000 cybersecurity professionals employed in New York City. Through these programs, the number could increase by another 10,000, and a community for cyber professionals in New York City will be created.
Companies who have made commitments to the program include Facebook, Goldman Sachs, MasterCard, PricewaterhouseCoopers, and edX.org.
The Cyber NYC program is made up of five new startup programs intended to dominate cybersecurity:
Partnering with Jerusalem Venture Partners, an accelerator called Hub.NYC will develop enterprise cybersecurity companies by connecting them with advisors and customers. The program will be hosted in a nearly 100,000 square ft building in SoHo.
The city will create a new, 15,000 square ft Global Cyber Center co-working facility in Chelsea, where talented individuals in the cyber industry will be able to hang out and learn from each other through event programming and meetups.
With Fullstack Academy and Laguardia Community College, a Cyber Boot Camp will be created to enhance the ability of local workers to find jobs in the cybersecurity space.
Through an "Applied Learning Initiative," students will be able to earn a "CUNY-Facebook Master's Degree" in Cybersecurity. The program has participation from the City University of New York, New York University, Columbia University, Cornell Tech, and iQ4.
With Columbia University's Technology Ventures, NYCEDC will introduce a program called Inventors to Founders that will work to commercialize university research.
In terms of the educational initiative, the NYCEDC's programs will allow students to take classes at any university in the five-member consortium, and transfer credits freely — a concept that the NYCEDC bills as "stackable certificates."
Meanwhile, Facebook partnered with the City University of New York to create a professional Master's degree program to train a new class of cybersecurity leaders. The idea is to provide a pathway to a widely-respected credential without having to take too much time off of work.