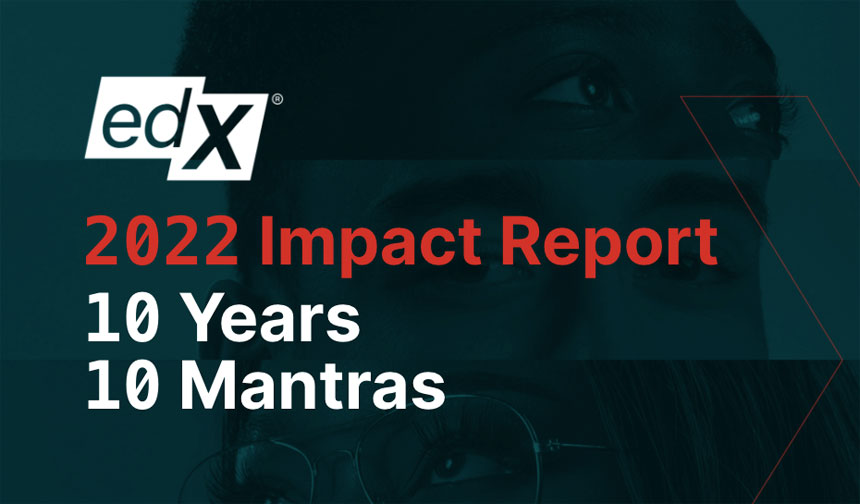 IBL News | New York
The edX organization, now owned by 2U Inc, this month released its 2022 Impact Report, with views from surveyed learners and educational leaders.
Within 10 years, edX was scaled from 150,000 learners to over 40 million in 196 countries. These are other achievements highlighted in the report.
• About 13,000 learners earned MicroMasters program credentials in the last five years.
• Over 6 million enrolled in credit-backed or credit-eligible courses.
• 80% of all edX learners are outside of North America.
• 3,500 online programs across 30+ subject areas.
Now, together with @2UInc, our potential impact is even greater. Join our movement, and meet our mantras, in the 2022 Impact Report: https://t.co/TQOdMgp389 pic.twitter.com/6fRTZb7iVK

— anant agarwal (@agarwaledu) December 15, 2021
The 2022 edX Impact report shows the powerful changes @agarwaledu and the @edXonline team have driven in higher education over the past 10 years. #mindblown I'm excited to have them by my side as we unlock the potential of learners everywhere in the next decade. https://t.co/qoM6ws5zw0

— Chip Paucek (@chippaucek) December 15, 2021