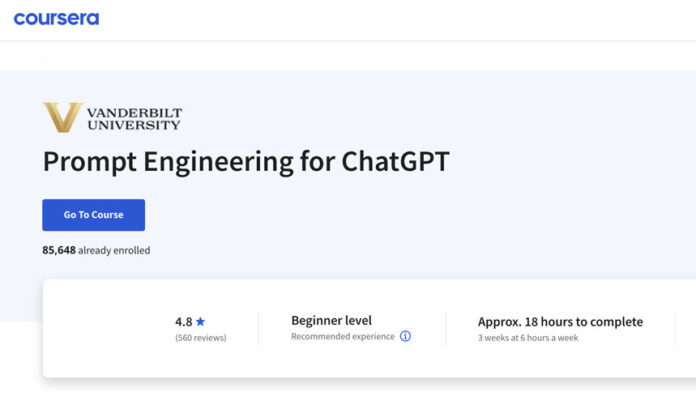 IBL News | New York
Coursera launched several new short-form content, content, courses, and credentials in the last weeks, covering generative AI. This offer includes two timely courses:
Coursera also shared that it continues developing new generative AI-powered tools and features which are targeted to launch later this year. Among them:

Coursera Virtual Coach. It will answer questions, share personalized feedback, and provide quick video lecture summaries and resources, such as a recommended Clip. It will also communicate in different languages and for any education level.
Machine Learning Powered Translations. Course readings, lecture video subtitles, quizzes, assessments, peer review instructions, and discussion prompts across 2,000+ courses will be translated from English into Spanish, Arabic, Brazilian Portuguese, French, German, Indonesian, and Thai.
AI-Assisted Course Builder. This tool will auto-generate course content, such as course structure, readings, assignments, and glossaries. Authors will be able to integrate their privately-authored content.