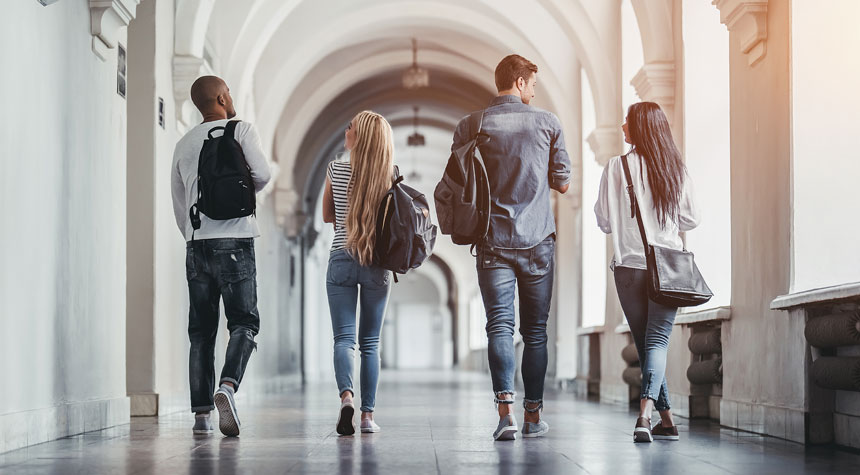 IBL News | New York
U.S. colleges and universities are set to start the spring semester in the next few days as the COVID's Omicron variant outbreaks continues.
Some institutions have already decided to offer the first weeks of the semester virtually. The list includes Harvard University, Stanford University, Georgetown University, several of the University of California's campuses, Michigan State University, Jackson State University in Mississippi, the University of Cincinnati, the Queen's University of Charlotte, and the University of Hawaii's campuses.
Those offering an in-person start are rolling back past COVID-19 measures, such as mask requirements, vaccination campaigns, and coronavirus testing and screening.
Many institutions will require proof of vaccination for students if they want to attend classes in person. SUNY, Princeton University, Duke University, Oregon State University, and the University of New Mexico are requiring students to get their booster shots.
Some universities, such as Howard in Washington, D.C., and Tennessee State, are delaying the start of their semester but plan to hold in-person classes.
Some, including Louisiana State University, are allowing instructors to decide whether they go in-person or in some combination.
Others, such as Brown University, the University of California, Berkeley, and Pennsylvania State University plan to stick to their in-person opening plans.
However, universities, however, may change their plans as the semester draws closer.
What's different from the past is that now going online is temporary. It means that a remote start might be followed up by a return to normal operations.
According to the College Crisis Initiative at Davidson College, nearly 90 percent of colleges and universities are permitting students back to campus.