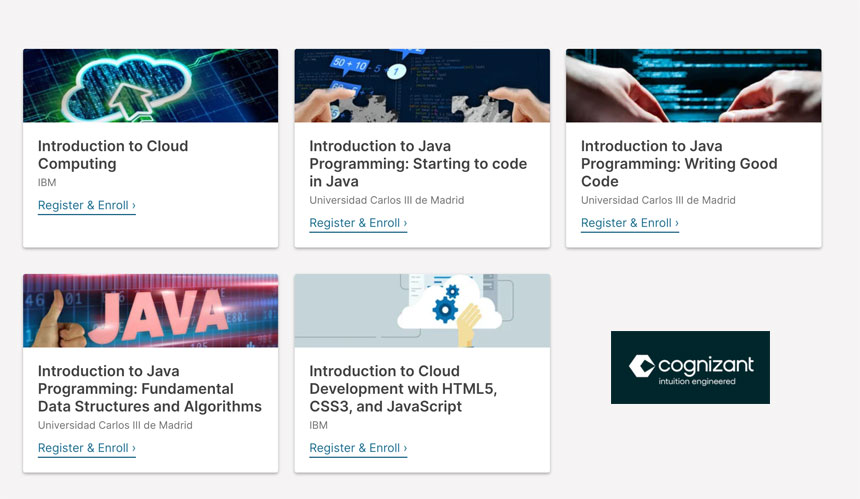 IBL News | New York
Tech company Cognizant partnered with edX / 2U (Nasdaq: TWOU) to offer a new suite of Java courses, expanding its existing train-to-hire Skill Accelerator program.
The initiative, announced this month, is intended to give qualified learners the opportunity to either pursue a full-time job at Cognizant or other companies requiring software programmers.
There will be five self-placed, free Java courses to complete under 90 days. After that period, a professional "Introduction to Java Programming" certificate will be granted.
Courses are focused on core Java programming, JavaScript, cloud computing, HTML5, and CSS3.
To date, Cognizant has hired over 100 graduates from 2U boot camp training.
The Cognizant Skills Accelerator program is aimed at U.S. veterans, women returning to the workforce, non-profit beneficiaries, and community college students.
"The Cognizant Skills Accelerator program is a powerful example of a hiring initiative that recognizes the quality and value of alternative credentials," said Lee Rubenstein, Vice President of Partnerships at edX.
"With edX, we are able to cast a wider net, granting aspiring technology workers the opportunity to skill up and start new careers at Cognizant," said Eric Westphal, Associate Vice President of Workforce Strategy and Operations at Cognizant.
.