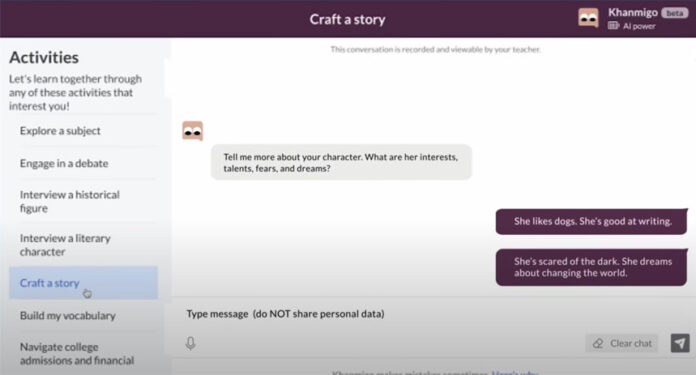 IBL News | New York
Canvas LMS will include Khan Academy's AI-powered student tutor and teaching assistant Khanmigo starting with a pilot during the 2024 – 2025 school year with a selected cohort of K-12 and Higher Ed early adopters.
The announcement of a partnership between Khan Academy and Instructure, the parent company of Canvas LMS, was made during Instructure's annual conference last week in Denver.
"This solution is a large step forward in delivering personalization for each student while allowing busy educators to scale their excellence and impact in ways unimaginable a few short months ago," said Steve Daly, CEO at Instructure.
Khanmigo supports human-driven, technology-enhanced essay feedback and grading, lesson planning, and rubric creation. "Its tutoring capabilities are aimed to help students use generative AI ethically, equitably, and with integrity, demonstrating an authentic work product becomes easy and clear," said the company.
"Every educator we talk to is seeking ways to address students using ChatGPT to write school essays and do homework," said Sal Khan, founder and CEO of Khan Academy.
"How can classrooms use AI tools, while ensuring students develop critical thinking skills? We're teaming up with Instructure to solve this. We're using AI to show teachers not just the final essay, but how the student got there. So students will be supported in developing critical writing and thinking skills, while getting the benefit of AI designed for education. Khanmigo can also help with rubric creation and grading, saving teachers time. Students won't get answers, but they will get appropriate levels of support," he added.