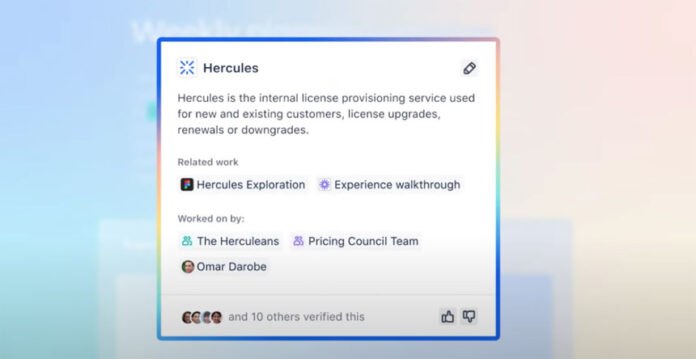 IBL News | New York
Atlassian announced an OpenAI-based 'virtual teammate' for its collaboration platform Confluence and Jira this week during its annual conference for software vendors, Team '23 in Las Vegas.
Atlassian Intelligence chatbot will be tiered release starting in July 2023. Now, it is available in early access through a waitlist. Some of the features will become paid features over time.
In Confluence, Atlassian Intelligence can summarize meetings with action items and decision overviews. It can also create Tweets and blog posts using documents in Confluence as reference material.
In addition, this new tool can translate natural language queries into Atlassian's SQL-like Jira Query Language.
In the collaboration software market, Confluence is competing with Notion, which has its own suite of AI tools, Guru and Zoho.
Adding ChatGPT-enabled features to their services is becoming an increased practice in the corporate world.
.