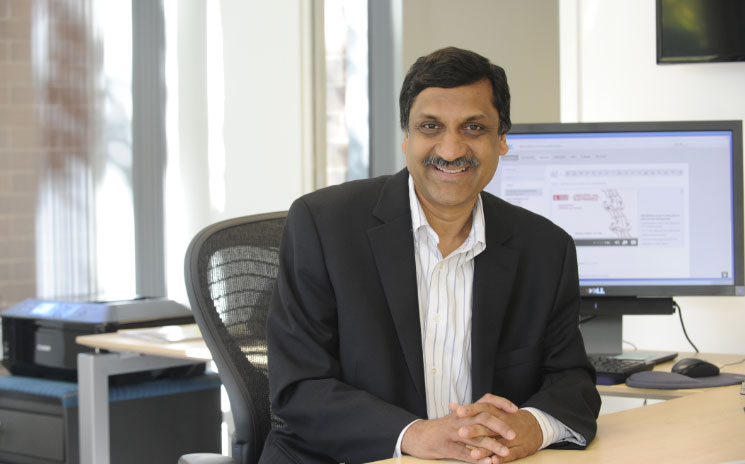 With $80 million of financing from MIT and Harvard, and a consortium business model, mainly based on partnerships with top universities and companies, edX is an unusual non-profit organization, although a successfully disrupting shop.
"Over the past eight years, everything that we've done has been controversial, where somebody or other has lobbed a call to me saying, "Anant, are you crazy? What are you doing? But over time, people have gotten used to it," revealed Anant Agarwal, CEO at edX, on a candid conversation with Harvard Business School Professor Joe Fuller.
Open sourcing the platform, setting a paywall for courses, partnering with the corporate world, and the launch of the edX For Business marketplace are among those controversial decisions. "There are 2,400 other sites using Open edX, on which there are an additional 25 million learners learning."
"As a nonprofit consortium of universities, we have a lot of debate, and we, ourselves, don't move as fast as I would like to see us move because of the need to communicate and get everybody's buy-in. But even then, certainly bringing in corporate partners to offer content on edX was controversial, and we certainly hear from university partners about that. However, at the end of the day, we reflect the voice of the learner, and we believe we should be doing what is right for humankind. And, by and large, the partners come along once they realize that the motivation here is nonprofit. It's for the good of the learner, and they've all bought into it."
"Corporations bring a whole new perspective to learning. Where the university courses tend to be oftentimes theoretical and rich in one sense, the corporate courses tend to be much more applications-focused and bring a whole different kind of view on learning."
Mr. Agarwal highlights the idea that staying relevant in today's workplace requires constantly adding and being credited with new skills. "Skills are moving at an incredible pace." "Employees that are working—or looking for work—need new literacies, need new ways of building skills, need new skills to be able to get jobs in the new economy. There are various studies that show that, within the next 10 years, by 2030, half the people on this planet will need to upskill themselves, or they will risk losing their jobs".
edX's CEO mentions the MicroMasters program as an example of innovation that responds to learners' demand and the fact that 75% of them are looking for a modular demand. The outcome is clear: 91% of MicroMasters' students say that they've already achieved a career advancement based on that certificate.
"Given the future of work, how technology is rapidly changing work in amazing ways, the future of learning will be lifelong. (…) For lifelong learning to happen, I don't believe there is any other way to do it than online. What are the odds that you're going to be able to go to a campus for a year once you're 35 years old? You need modular credentials, you need online learning, and it has to be open enrollment. We can't have admissions processes."
"What edX has done is, by applying a platform approach to education, it is aggregating learners from all over the world—20 million of them, and 140 institutional partners—to be part of the platform. The content comes from many places, and learners come from many places that coordinate on the platform." (…) "We have 100 professional certificate programs and 50 MicroMasters programs on topics like blockchain and fintech and Python programming and Azure Cloud and cloud computing, and all kinds of topics."