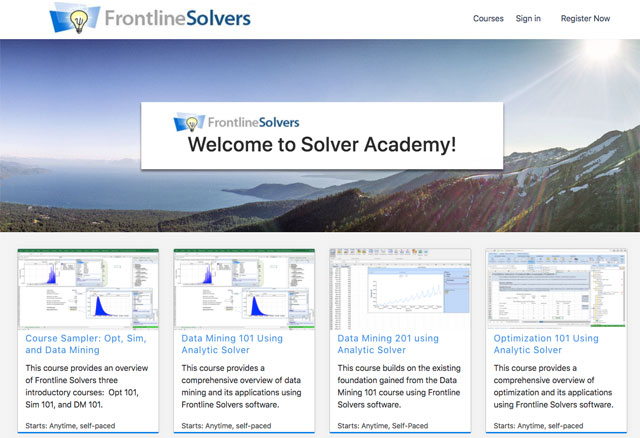 Frontline Systems, a developer of Solver prescriptive analytics tool based in Incline Village, Nevada, has launched Solver.Academy, an Open edX-based online learning platform.
This educational portal offers self-pace courses in data mining and predictive analytics, Monte Carlo simulation and risk analysis, and mathematical optimization.
These courses, available now by invitation only, are divided into six weekly sections and include video lectures, quizzes and a mid-term and a final exam, where learners will build and solve real models to pass. Certificates for course completion are part of the platform.