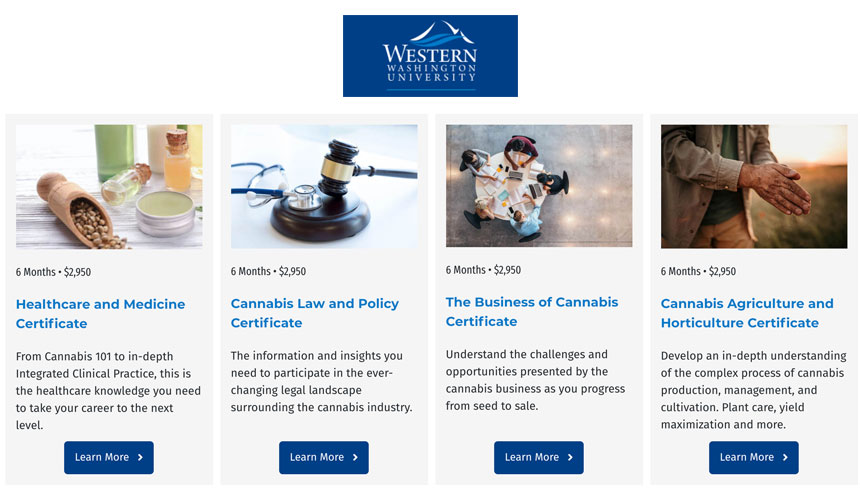 IBL News | New York
Certified on cannabis?
The cannabis industry is now a fast-growing job-sector, "yet a significant shortage of qualified professionals exists," argues Western Washington University. This institution has started to offer non-credit certificates "with focused instruction from top experts in the cannabis industry."
Its Professional and Continuing Education division has adopted four certificate programs in Business, Agriculture & Horticulture, Healthcare & Medicine, and Law & Policy.
The programs—taught by expert instructors and developed in partnership with Green Flower education company—are offered 100% online. Each 24-week program costs $2,950 and includes three eight-week modules. Courses begin in March 2021.
"After completing a certificate, students will have access to Green Flower's Employer Network–providing priority access to open positions, hiring contacts, and networking opportunities within multiple large national and regional cannabis companies," explained this university founded in 1893.