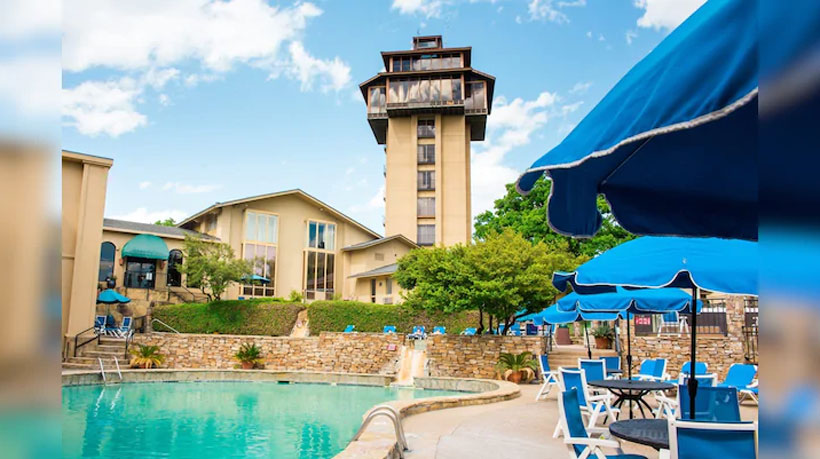 IBL News | New York
Three Princeton University grads–in the picture below–have created a university-like environment at a resort in Texas. Students will take online classes with the colleges they are enrolled in while staying in a COVID-safe environment. It costs a $10,000 minimum for housing and meal packages.
So far, it has received over 1,500 applications, enough to fill the 150 available slots, the startup company said.
The U Experience plans to bring students for the spring 2021 semester, from January 28 to April 18 at Tanglewood Resort near Lake Texoma, Texas. It accepts students from traditional four-year universities as well as virtual programs.
The resort includes rec sports, weekly "TEDx-style" guest lectures, nightlife, and a private room for each student. "No masks. No social distancing. A real college experience. Spring 2021," advertises the company. However, people chatting on social media are skeptical about keeping the premises virus-free and a possible outbreak.
Students will be tested for the coronavirus upon arrival and regularly examined thereafter. They won't even be allowed out to buy groceries, but they'll have access to all the resort's amenities.
"We see online learning as the future of higher education. It has the potential to make college cheap and accessible to all," said its CEO and Co-Founder, Lane Rusell. "The impediment is it's not very attractive to think of being stuck at your parents' house taking lessons on a computer and never going outside."
The application process will be nontraditional. Students can view each others' online profiles and "like" those of their friends or students they want to meet. The student feedback won't determine admission but will play a role. The founders have almost 150,000 followers on Instagram.
College kids at a resort or just a lavish online learning experience?
Inside of Higher Ed wrote a critical piece about it, titled "Bursting Their Buble".
View this post on Instagram