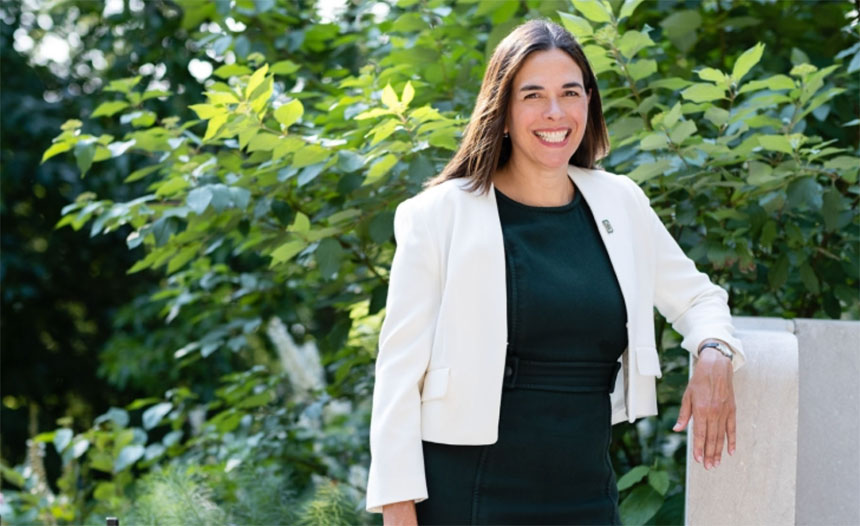 IBL News | New York
The Dartmouth Board of Trustees elected Sian Leah Beilock, a leading cognitive scientist and current president of Barnard College,  as the institution's 19th President last week.
Beilock's election by the board of trustees followed a global search by an 18-member committee drawn from Dartmouth faculty, staff, students, alumni, and trustees after President Hanlon announced in January that he would step down on June 30, 2023.
Sian Leah Beilock, 46, will be the first woman to lead Dartmouth College in the institution's more the 250-year history. She will succeed Philip J. Hanlon '77, who will step down at the end of the coming academic year after a decade in the role.
Sian Leah Beilock will assume office on July 1, 2023.
"Sian is a leader with the aspirational vision to build our research enterprise, further our tradition of excellence in undergraduate education, and expand our global impact; she embraces the teacher-scholar model and brings experience from a world-class R1 institution as well as a distinctive liberal arts college," said Elizabeth Cahill Lempres '83, Thayer '84, Chair of the Board of Trustees.
"It is an immense honor to join Dartmouth, one of the nation's most storied institutions of higher learning, and I am even more deeply moved by what lies ahead," Beilock said. "It is clear to me that Dartmouth's tight-knit learning community, together with world-class research and scholarship, is an enormously powerful vehicle for the creation of outstanding ideas with real impact."
Before joining Barnard, Beilock served as Executive Vice Provost of the University of Chicago, where she was the Stella M. Rowley Professor of Psychology and an officer of the university.
Beilock is one of the world's leading experts on the brain science behind "choking under pressure" and the brain and body factors influencing all types of performance. Her 2017 TED talk has been viewed more than 2.5 million times.