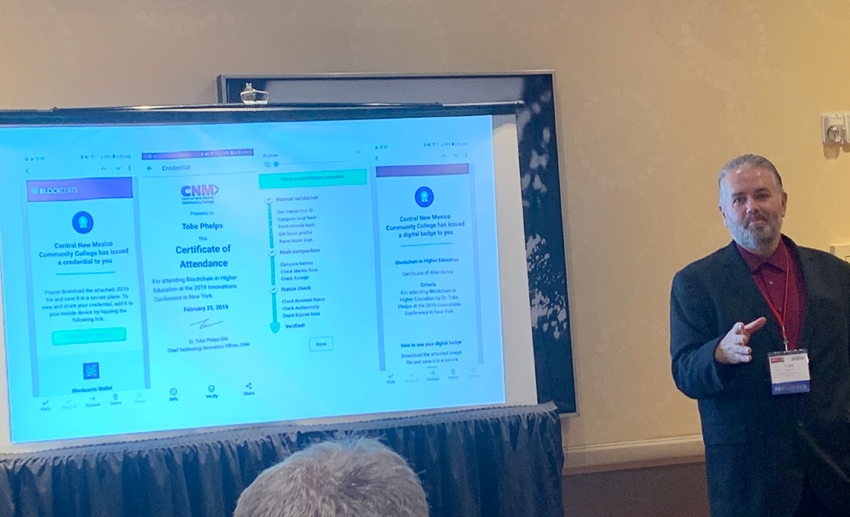 Central New Mexico Community College (CNM) has become the first community college in the U.S. to issue student-owned digital diplomas through Blockchain technology. So far, CNM has issued 1,479 Blockchain-based certificates. A total of 356 of them have been shared on Linkedin.
"It is a very powerful tool for our students," Dr. Tobe Phelps, CTO at this community college, explained in a conversation with IBL News last Monday.
CNM's innovation in this field has been driven by the goal to "convert college-owned technology to student-owned technology," added Mr. Phelps.
In August 2017,  this institution joined the Blockcert pilot with MIT, and in November 2017 successfully issued the first certificates for their deep dive coding camp. Less than a year later, in August 2018 CNM announced that all of their graduates would receive optional diplomas.
Additionally, this community college recently entered into a partnership agreement and started the development of a blockchain education ecosystem, which includes higher-ed institutions, students, employers, as well as government agencies and other community members.
[Dr. Tobe Phelps pictured above during his talk at the Innovation Conference in New York on Monday, showing some of the issued blockcerts certificates.]